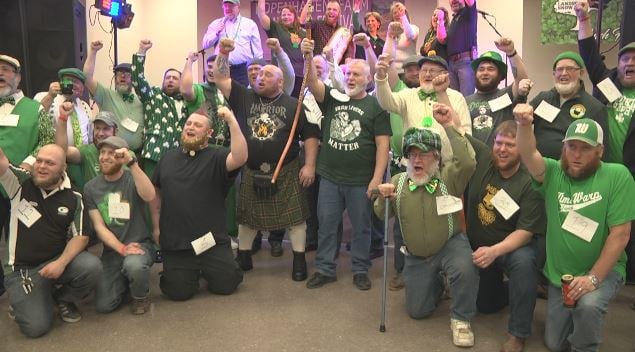 Warming up for a night of Irish a capella all the way from Wicklow, Ireland, The Willoughby Brothers have made their way back to Watertown to perform at the 34th Annual North Country Goes Green Irish Festival.
"It's kind of like coming to a home gig for us. We've been here so many times, so it's just great to come back here," said Des Willoughby, singer, The Willoughby Brothers.
The band was last here in 2013. They've been together as a family since birth, but performed professionally together for the last decade.
Lead singer Des Willoughby says St. Patrick's Day in the U.S. is almost more festive than it is in Ireland.
"It's celebrated a lot more here in the U.S. There's a lot more pageantry, a lot more green, and it's just great to be…