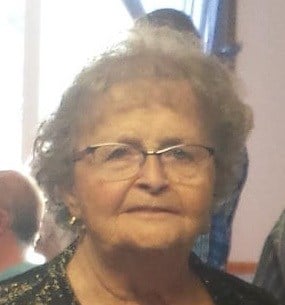 Rita M. Siver, 85, of 19506 Evans Road, Dexter, passed away peacefully at her home on March 12, 2019.
She was born on December 10, 1933 in Henderson, NY, daughter of Timothy and Anna M. (Mitchell) Shannon.  Rita graduated from Sackets Harbor High School in 1951.  She then married Robert M. Siver on October 2, 1954 at Our Lady of the Sacred Heart Church and the couple resided in Brownville.
She worked many summers as a telephone operator at Camp Drum and then became the secretary for Immaculate Conception where she served the parish for several years.  Mr. Siver was a self employed contractor in the local area.
She and her husband square danced for over twenty years, she enjoyed clogging and belonged to the Country Classic Cloggers,…