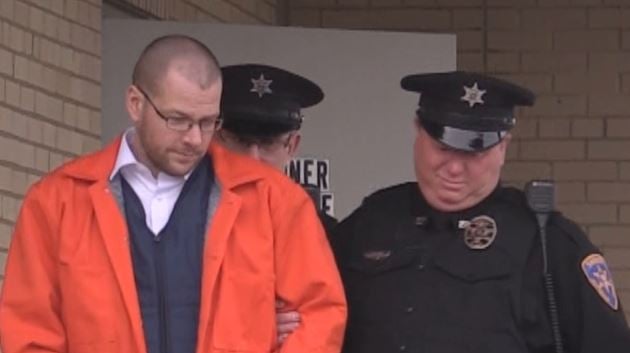 Jurors in the Justin Walters murder trial heard from a state trooper Wednesday morning, a trooper who arrived on the scene shortly after Walters fatally shot his wife, Nichole, and state Trooper Joel Davis.
Walters is standing trial in Jefferson County Court for the July 2017 murder of both people at the Walters home in Theresa. A nine-man, three-woman jury is hearing the case at the county courthouse in Watertown.
There's no question Walters shot both people; his lawyer is arguing Walters is not responsible for his actions because of "mental disease or defect," what's popularly known as the insanity defense.
Trooper Christopher Wyant testified Wednesday morning.
Wyant recalled for the jury how he tried to reach Davis on his police radio,…